In addition to therapy services, Children's Choice For Therapy, Inc. offers comprehensive psychological services including social skills therapy/classes. Dr. Emily Cimino and Dr. Amanda A. Privé provide our services.

Dr. Cimino and Dr. Privé's social skills groups offers a unique type of therapy where special needs children learn skills to improve their interactions with peers, adults and family members. The children learn to think before acting, use problem-solving strategies and make better choices. These skills are learned through a hands-on, interactive method including games and a positive reinforcement system. Through weekly updates and individual sessions, parents learn how to enhance the newly-learned social skills at home. Individual sessions are also available for children who would benefit from a one-on-one approach.
In addition to social skills groups, they provide evaluative services including intelligence testing, achievement testing and process testing. Through these evaluations, they can diagnose giftedness, learning disabilities and attention deficit disorders.



---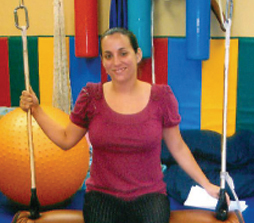 Dr. Amanda A. Privé is a psychologist who received her Ph.D. in School Psychology from the University of South Florida. She completed her doctoral internship within the Hillsborough County Public School system. She is currently employed by the public schools.

She has experience providing individual and group counseling in the areas of social skills, anger management, and emotional regulation. Dr. Privé completed her doctoral dissertation on adolescent girls with mental health issues and obtained her specialization in the area of child and adolescent psychotherapy. Dr. Privé has experience diagnosing and treating children and adolescents with various exceptionalities as well as, but not limited to Autism Spectrum Disorders, Behavior disorders, Emotional Handicaps, Learning Disabilities, and Giftedness.











---
For information on our comprehensive psychological services, including our rates, please call...

---
---
Children's Choice For Therapy
Veterans Professional Center
6924 W Linebaugh Ave • Tampa, FL 33625
(813) 962-6766