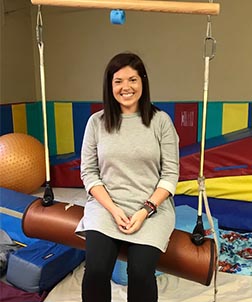 Sheena Williams, BS, SLP-A
Pediatric Speech-Language Pathology Assistant
---
Sheena recently moved to St. Petersburg from Orlando where she received her Bachelor's of Science degree from UCF in Communication Science and Disorders. Sheena has worked in the school system as well as in private practice. While in these settings she has gained experience with AAC devices, cognitive disorders, autism, and oral motor techniques. She recently received her certification in early childhood intervention and also works as a developmental therapist with children, birth to three years of age, in the home environment.

Sheena enjoys riding her bike and long boarding to the beach or park where she then likes to swing in her hammock and read a book. She also enjoys hanging out with friends and traveling as much as she can.

Sheena is fluent in Spanish.